Elite Mornington Peninsula Remedial Massage
Bspokr Remedial Massage is the elite place to go for your massage on the beautiful Mornington Peninsula.
Located in the sleepy suburb of McCrae. Clients travel from Seaford, Cranbourne areas and up from Sorento and Flinders to receive an amazing treatment from Bspokr's therapist Andrea on a regular basis.
McCrae is a great place to be situated, as its just before the sand belt, and all the amazing golf clubs, tourist walking tracks and downhill riding in Redhill. Coming down for a stay in one of the Peninsula's Air bnb's or glamping out in nature, a Therapeutic Massage by Bspokr will be sure to help you on your wellness journey! On your visit to the peninsula you will be able to find beautiful coffee shops, stunning beaches, views that are just amazing.
Please call/message Bspokr for booking dates and times if you are wishing to travel down to the Mornington Peninsula and we will do our best to accomodate a time that works for you!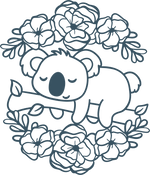 Found in Australia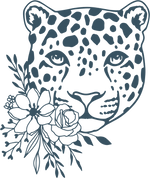 Bspokr Treatments
Bspokr Giftware
Remedial Massage and More
How to book your appointment
Welcome to our site where you can have a good look around, purchase gifts and your massage therapy. You can also purchase a gift certificates for a loved one, which they can then choose to either get a massage or a gift!!
After you have pre-paid for your massage, you have several options to book in your treatment. Use the Chat with us button (found on the bottom right) or the contact us form. Either of these will start the booking process for you..
Events Requiring Remedial Massage Therapy can be booked by contacting Andrea through the above contact us form, and I will get back to you asap. Event massages will be required to pay a deposit of 50% of the total amount.
Member of Massage & Myotherapy Australia.
This is vital in the Remedial Massage business to be aligned with a professional assocation. It allows all my current and future clients to know that I am fully qualified to do Remedial Massage. It also allows for Approved Provider Status that enables you to claim a rebate from your treatment from your Private Health Fund.
Post treatment, I will send you an invoice / receipt with my Provider Number and all my details including my Massage & Motherapy Association number.
Cancellation Policy
Please provide 24 hours notice to cancel or change your appointment to avoid cancellation fees.
Please note, If you need to cancel your appointment, we require a minimum of 24 hours' notice.
If you cancel with less than 6 hours' notice, we won't be able to allocate your appointment slot to clients on our waitlist, and you'll be charged 100% of the appointment fee.
Thank you for your cooperation and understanding.
100% fee for failure to attend appointment with less than 6 hours notice